Secrets for creating an outstanding portfolio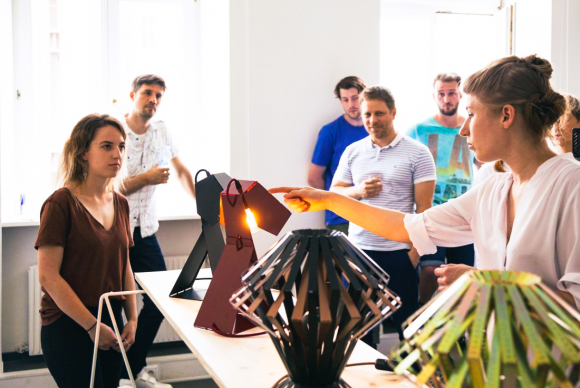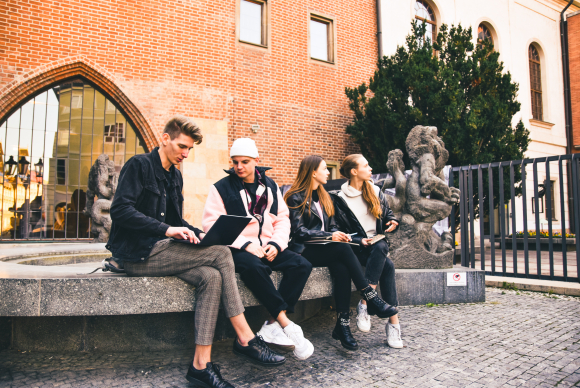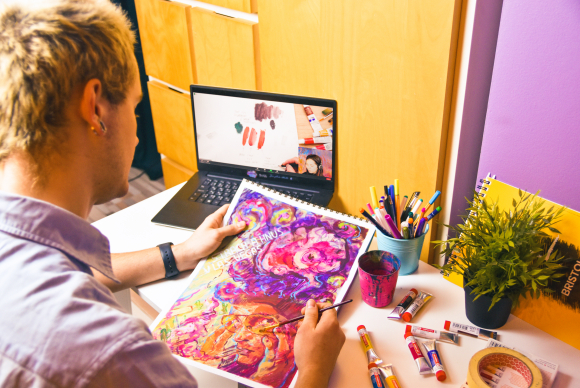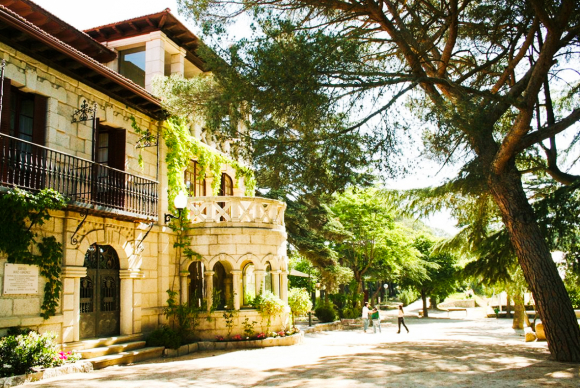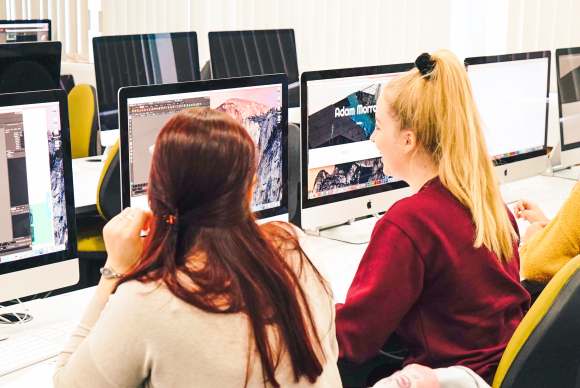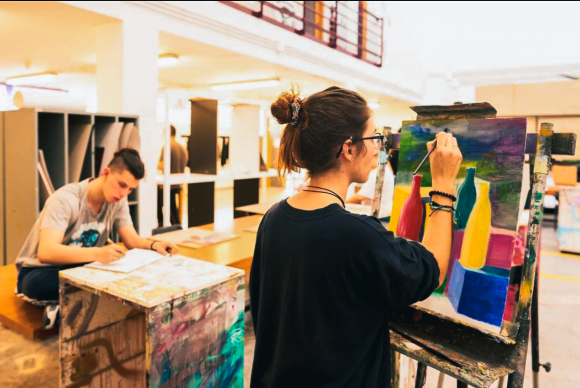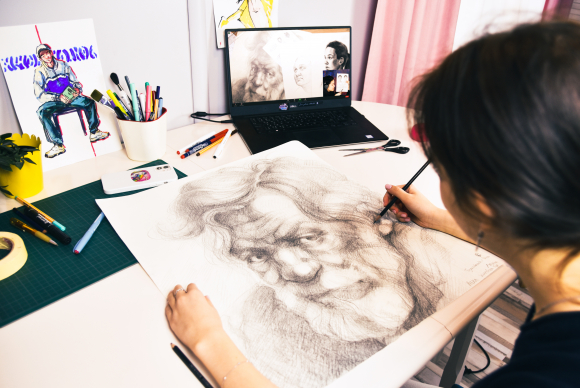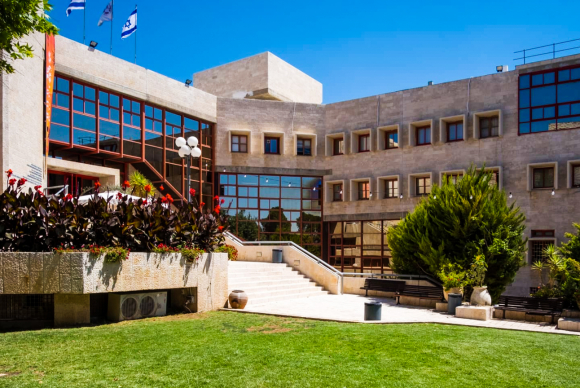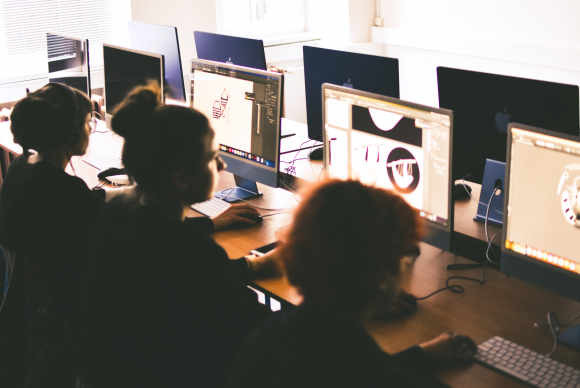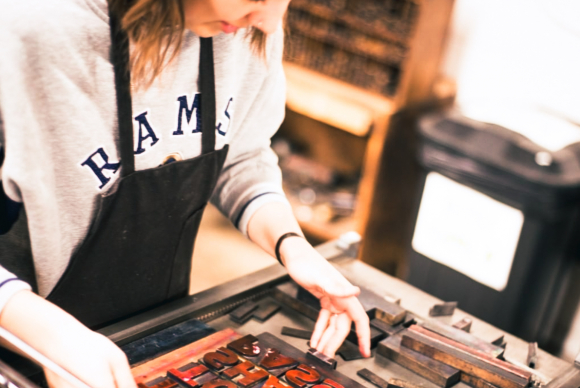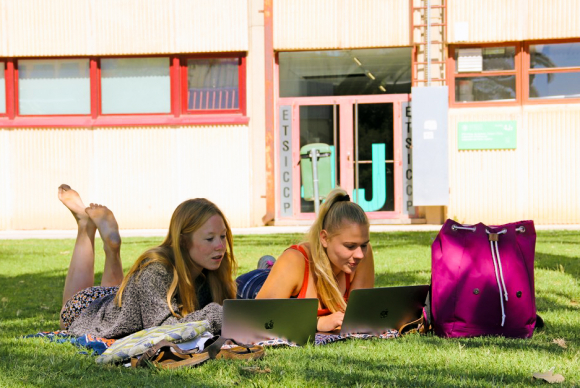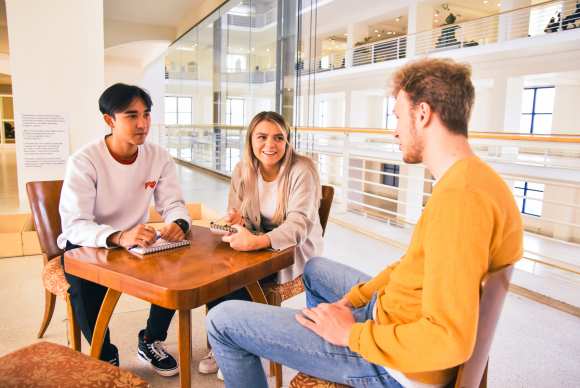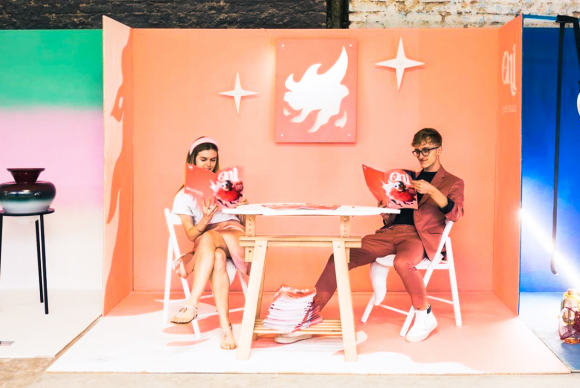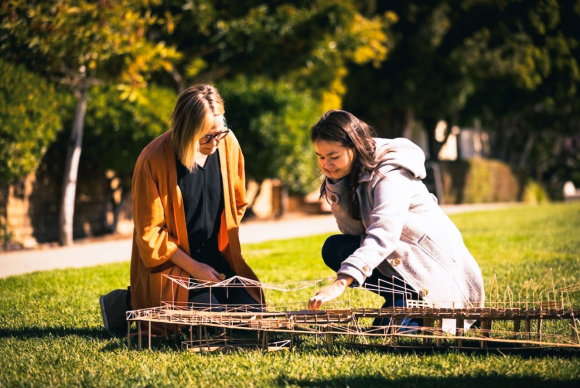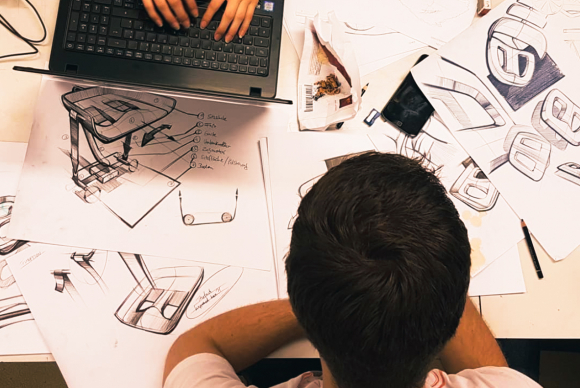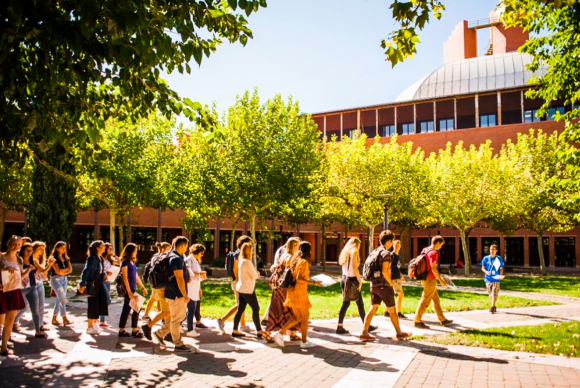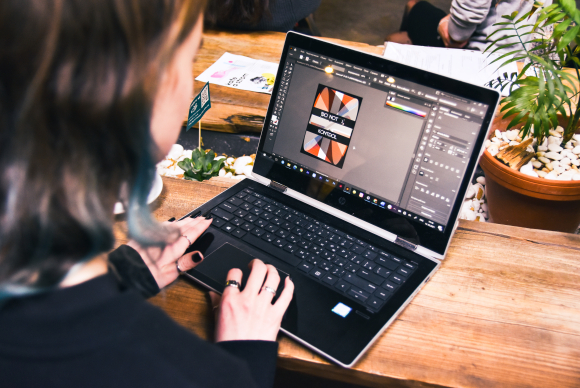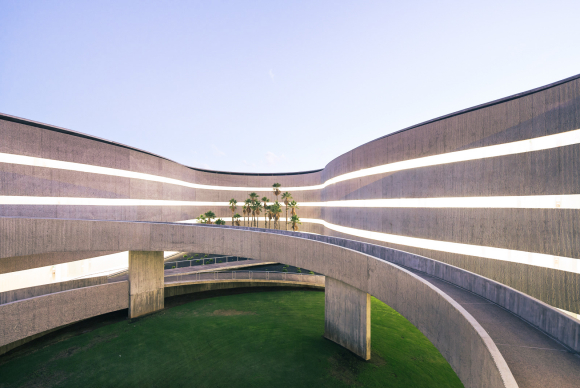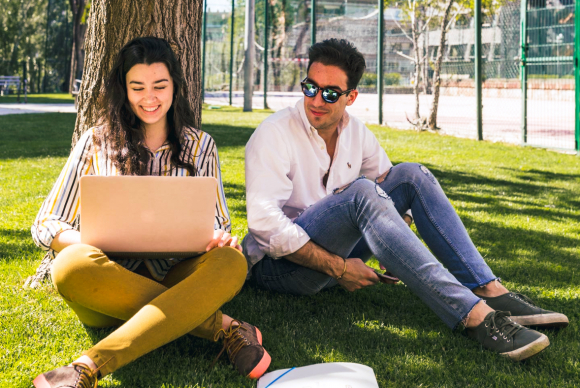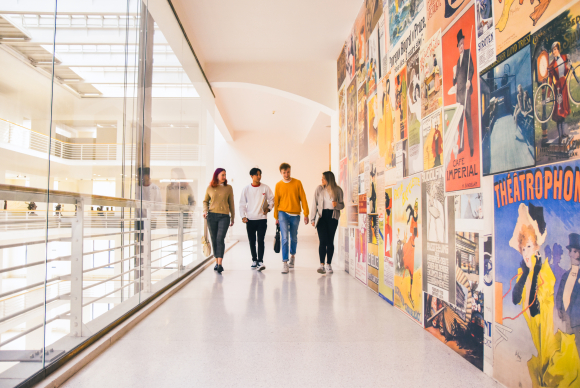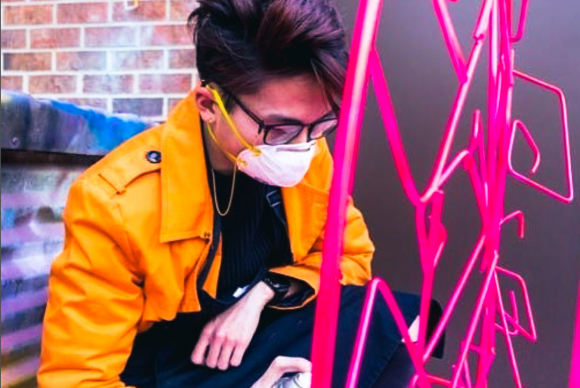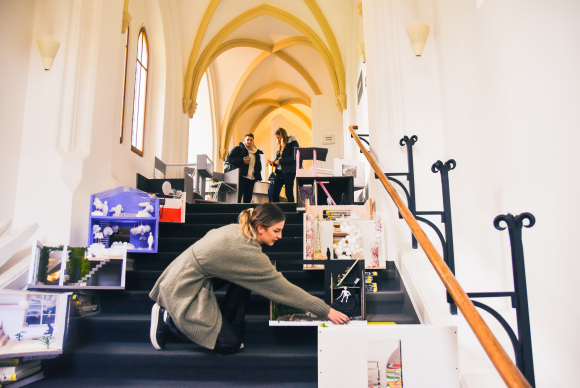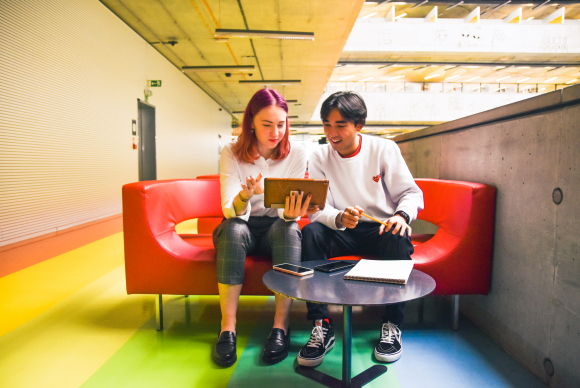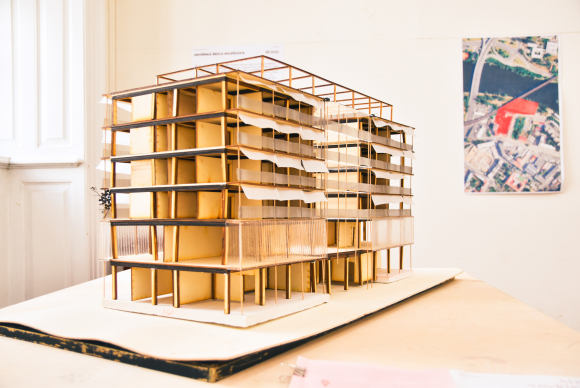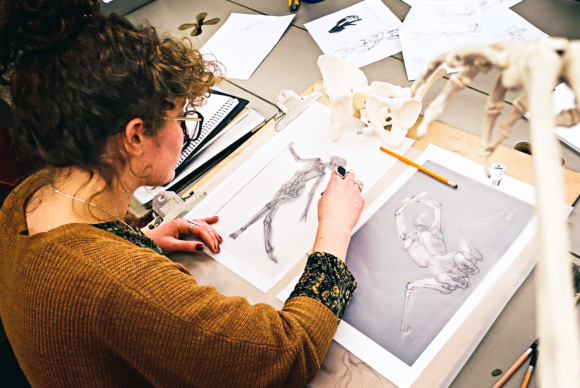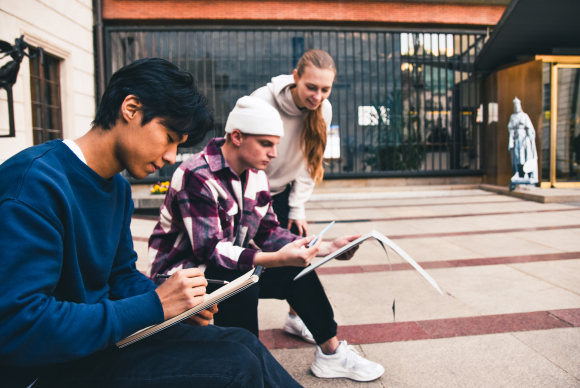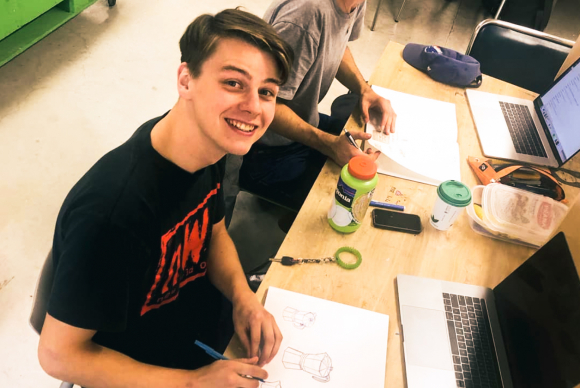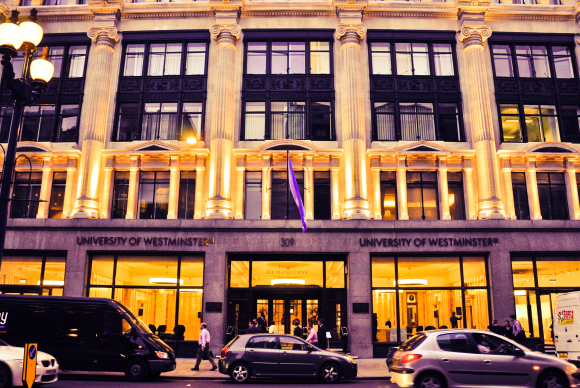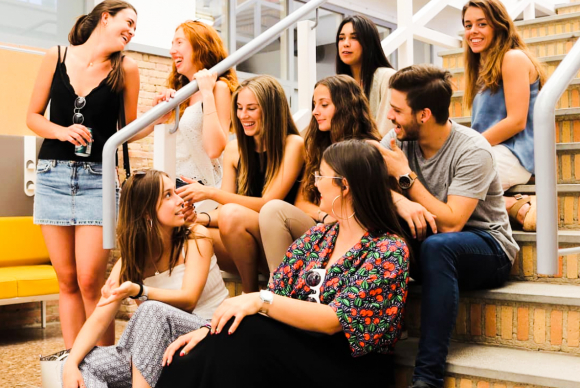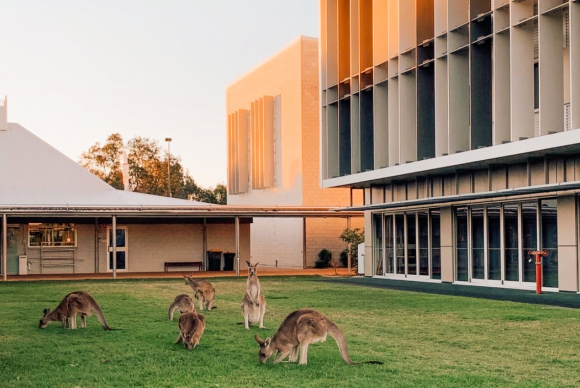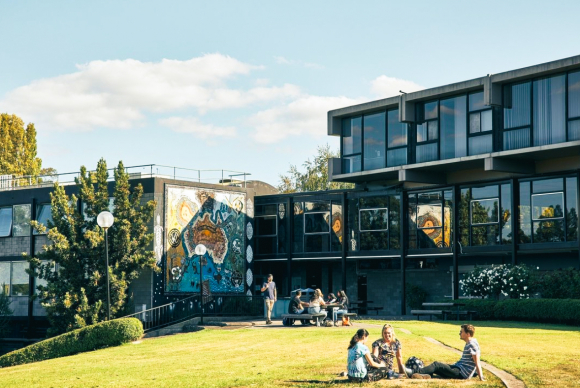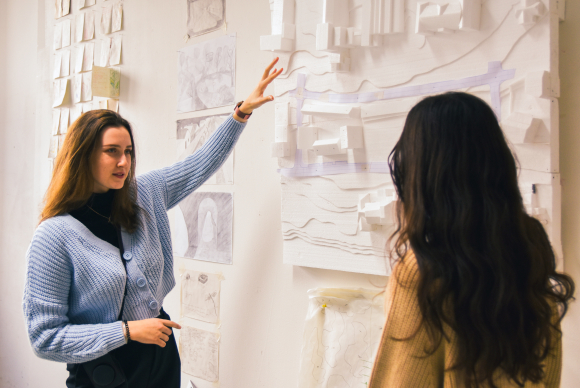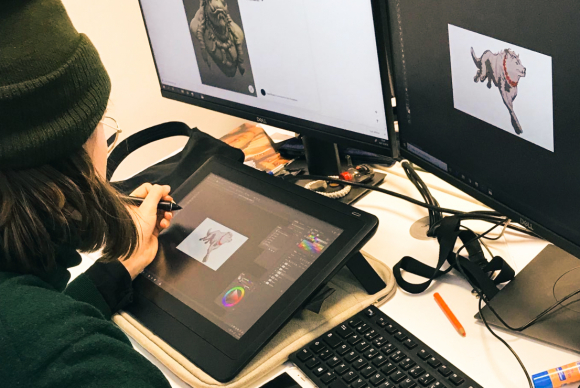 Secrets for creating an outstanding portfolio
Do you want to surprise the admission committee with your unique and diverse style? Draw Study is here to help. Let's launch your creative career together!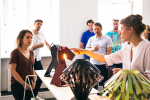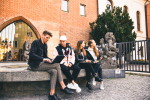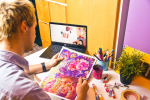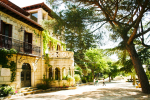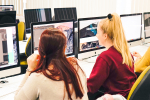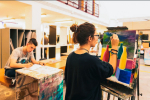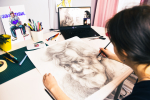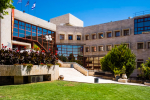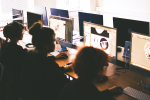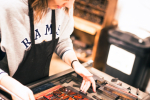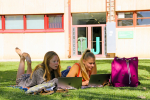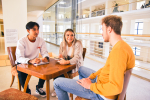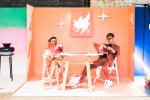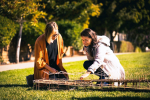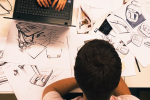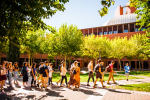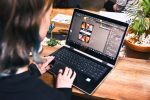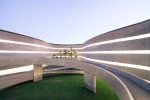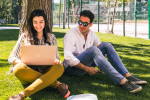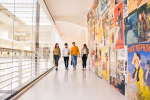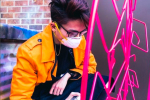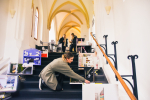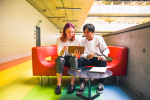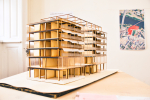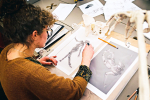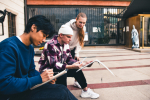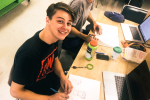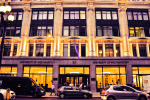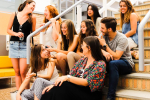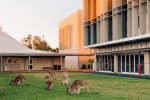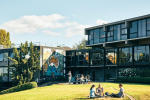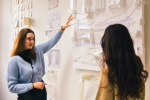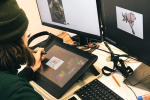 Do you want to surprise the admission committee with your unique and diverse style? Draw Study is here to help. Let's launch your creative career together!

Remote classes in nurturing environment
Experienced and passionate tutors
Build a fantastic portfolio with Draw Study
Full support every step of the way
Get into the most selective schools
Draw Study will help you build a unique and diverse portfolio.

Most of the world-renowned art schools around the world select applicants based on the portfolios they submit. They'll assess your art pieces to determine:
Things you're the most passionate about
Your range of skills
Your creative potential
Although it depends on a particular school, usually, a portfolio should have around 15-30 unique art pieces. The type of pieces the committee is going to look for depends on your selected major. Let us walk you through an example! A person who's applying for the digital art major should show examples of collages, posters, images, and animations. Someone who's looking to become an interior design major is expected to show space-related work within their portfolio. Similarly, an architect must demonstrate numerous examples of modeling. The committee expects your portfolio to showcase your distinct style, the range of your techniques as well as your unique vision. It's crucial to understand that it's not nearly enough to simply include your strongest work in your portfolio. It's important to describe your works and provide in-depth comments along with the list of materials, tools, and digital apps you've used to make it! Moreover, the committee will expect to see the sketches you've created before finalizing your project.
It's crucial to properly present your portfolio during the interview or the entrance exam. Usually, it lasts around 15-30 minutes and is done either in-person or remotely. The committee asks questions about your work and your creative process.
We'll take your portfolio to the next level.

Our experienced tutors will help you surprise the admission committee.

Draw Study will help you highlight your strengths and show your unique vision. Book a free consultation now!
Create a terrific portfolio!
The only prerequisite is a passion for the arts.
We'll help you choose the path that'll work best for you!
One-on-one guidance from our tutors.
Guaranteed acceptance into your dream colleges.
Experienced tutors and tailor-made programs.
8 years of application prep experience.
Create an in-depth description of your brilliant work.
Prepare for the entrance exams.
Hone your skills and polish your portfolio.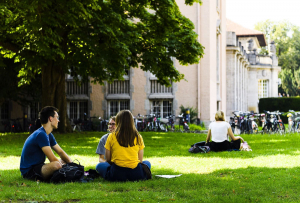 We are aware of the tiniest details of preparing a portfolio for all creative universities in the world and in any field. Book a free consultation and find out more!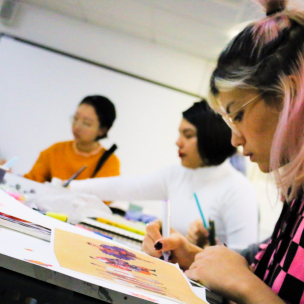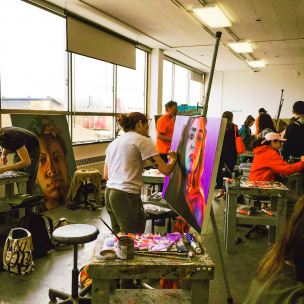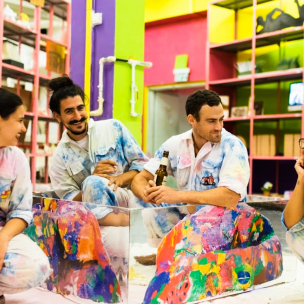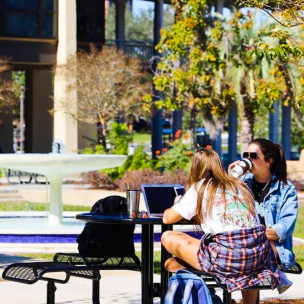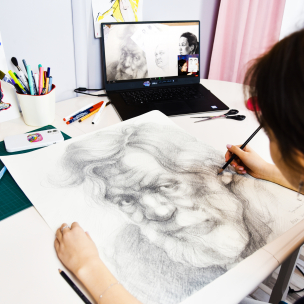 Frequently asked questions and answers
Do I need any basic creative skills to enroll in your course?
Not at all! The only thing we need is your passion for art. We'll be happy to work with you even if you have zero creative skills. We organize students into small groups, and our tutors work one-on-one with each student. Within the group, all the students are on the same level. This way, we can create a welcoming environment while our experts nurture your talent and hone your skills. We're here to help you build an excellent portfolio and get you into the college of your dreams!
Can't I just look up someone's portfolio and copy their work?
Firstly, colleges take cheating very seriously. But beyond that, your portfolio should reflect your personal style, talent, and interests. You'll be hurting your chances to get into college if you use someone else's template or even plagiarize their work!
What countries are you working with?
Each part of our course is 100% remote! So you can work with us wherever you are. All you need is a good connection, a laptop, and a creative spark for creating beautiful art.
But how do I decide on the major?
That's always a tough question! We'll use your passion and background to give you majors that might work best for you. At Draw Study, we've worked with more than 40 different creative majors including architecture, industrial design, interior design, graphic design, brand identity, digital identity, illustration, web design, digital art, drawing and painting, fine art, fashion design, photography, animation, directing, editing, filmmaking, interactive media, stagecraft, arts education, game design, and many other creative fields. Our experts are excited to help you choose your future career! Book a free online consultation to learn more!
Can I work on my portfolio, while also studying at school or having a job?
Of course! Our main goal is to help you achieve your dreams. We'll create a flexible schedule that would ensure that you have enough time to work on your portfolio. We can offer classes at any time of day or night! However, it's important to keep in mind that you need to start working on your portfolio at least a year in advance! But even if you have less than a year before the application, we can offer you our intensive program with multiple classes per week. We'd love to work with you to find the best time for our classes in your life!
My portfolio is empty right now. Do I have enough time to prepare it?
Usually, our online course lasts for at least a year. Our experience with thousands of students tells us that one year is more than enough to build a strong portfolio even for the most selective schools.
Can you help me get my degree abroad?
If you want to study abroad, it'll be our pleasure to help you choose the best country for you! We'll give you the list of documents you'll have to prepare and the deadline you'll need to meet. In addition to polishing your portfolio, our experts will prepare you for the entrance exams. We have plenty of experience preparing students to study abroad, so we'll be able to give you the advice you can't find online!
What exams do I need to study abroad?
It depends on the country and the college you choose. As a rule, most of the colleges would expect you to submit your portfolio. Then, they'll ask you to pass an entrance exam followed by an interview. They usually ask about your work, your creative process, your motivation, and your hobbies. Sometimes, they'd require students to make a specific project or a drawing. Thankfully, our team is full of experts who used to work in those colleges, so we know all the secrets of acing those exams!
Will you help me moving there?
We'll be happy to handle all the paperwork necessary for it. We know how hard it can be to keep track of all those applications and lists of documents, and we'll be happy to take that burden off you. Your mentors will help with everything. Draw Study guarantees a smooth road to your creative future!
What do I need to get into an art school?
Colleges worldwide expect you to send them a portfolio, a demonstration of your creative skills, and a couple of personal statements. You'll need to pass the entrance exams and submit your documents before the deadline. Some colleges require a creative exam. Here, at Draw Study, we'll be with you every step of the way! Our professors with years of experience in the field will work closely with you to develop and improve your portfolio. We'll also provide you with training materials to improve your skills. Every student gets a personal advisor that helps them with the paperwork and reminds them about upcoming deadlines. Draw Study will ensure that you'll have the best possible portfolio for the art schools!
Who's going to work with me on my portfolio?
We have a wide array of Draw Study instructors! They're all kind and passionate professionals with a lot of teaching experience. All of them are great professionals who are passionate about sharing their knowledge! They'll work with you to create new masterpieces for your portfolio and improve those that you've already created!
Can you help me choose the best college for me?
We know that choosing colleges by yourself might be a daunting process. You need to choose your major and find the best colleges for it. You'll need to be aware of all the rankings and global recognition. You'll also need to know all the admission requirements. What exams do they need? What are the application dates? What fees do you need to pay? What documents do they need?
Thankfully, our assistants will help you choose the best colleges for you. We'll also help you get all the documents for admission and remind you about all the upcoming deadlines!
Can you tell more more about the training process?
With pleasure! It's a 100% remote course. Therefore, you can ask any question and get your answer right away — we provide 24/7 support for all of our students. Each group gets an expert with a lot of experience in their field. We tailor our approach to the needs and desires of every student. We'll also assign you a personal mentor who'll help you choose a major and the best college for it. They'll also help you with all the paperwork, deadlines, and anything else you might need! Draw Study will get your skills to the next level!
I have doubts if this is for me. Can you help me?
We'd be happy to! All of our experts are great artists with substantial teaching experience! Therefore, we're the best people to talk to about the creative field. We'll give you our recommendations based on your skills, preferences, and your personal style.
I don't like drawing. Can I still enroll?
Of course! Some people just don't enjoy the process this much. However, Draw Study is here to ensure that you reach your full creative potential. We'll help you select the creative majors that are not going to evaluate your drawing skills! Then, our experts will work one-on-one with you to improve in the area you do enjoy!
It must be expensive to study abroad, right?
You might be surprised, but it's actually significantly cheaper than getting the same education in the States! Moreover, in some countries, you can study for free as long as you speak their local language! European colleges would cost you from $2,000 to $15,000 a year. It'll be around $15,000-$50,000 if you want to study in the UK. Most European colleges teach their courses in English. We're here to support you through your application process. We'll help you choose the best country, college, and program to match your unique needs.
There are so many countries, though! How do I choose from them?
Most of it depends on your own preferences. You must like the country and its culture. Keep in mind that you should speak the language, too! We'll be happy to help with it. In a year, our language experts will put your proficiency to the college requirements. We'll also help you sign up for language tests, so you can submit the certificate of fluency as part of our application.
The second thing to keep in mind is the general cost of living in the country. Colleges in Slovakia, Germany, the Czech Republic, and Austria offer free education as long as you meet certain criteria. Spanish, French and Italian colleges are well-known for their low tuition!
Our mentors will work with you to choose the countries that would work best for you!
Looking for a different course?